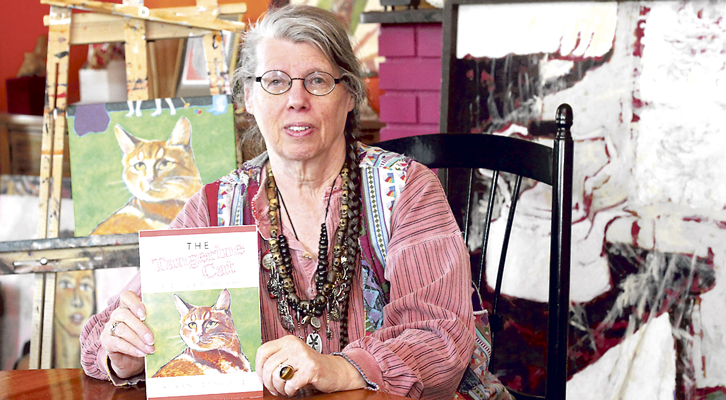 Susan Jephcott
A pivotal hub in her regional artistic community, Sue Jephcott has been active as a full time artist since 1956. Born in Hudson, Quebec, Jephcott's career has spanned nearly five decades, passing through notable evolutions of style and content. Ranging from highly textured figure and portrait studies, to bold, hard edged symbolism, Jephcott has absorbed and personalized classical techniques, re-directing them into the stark storytelling of her content laden work.
What connects the work is an ongoing battle between primitive human impulses, and an unmovable destiny of myth and spirituality that forces the untamed (and sometimes unwilling) to do it's bidding. In Jephcott's world, the spirit always wins, and those who choose the folly of greed, conflict, or arrogance are spared no mercy from her cutting painterly will, or the destiny that's owed them.
Susan Jephcott is presently living and working in Vankleek Hill, Ontario, a Victorian-era village located between Ottawa and Montreal. (With thanks to Randy Cole for this biography). There, she operates the Three Owls Studio & Gallery, a private venue where you can view Jephcott's work on appointment only.
Susan Jephcott held three workshops on the themes of youth and diversity with grade 4 and 8 students as well as with patrons of the Three Owls Studio & Gallery.